I'll be sharing in this post a HOW TO stay fresh on a very warm beach and still look nice even if you are wearing pants. The secret? Fabric, color, and design. Ok, so let's start with fabric, LINEN. Duh! Linen is perfect for warm days and a great idea for the beach. This fabric will keep you oh so fresh and you'll be very happy. Next point is color, go for LIGHTER TONES instead of wearing dark colors, I'm obsessed with dark colors like navy, gray, black, etc but I can assure you that when going to the beach the best idea is to pack light colors. Last point; DESIGN. YES of course design is important, for instance, if you wear linen shorts your legs will be sweating more and you will probably get a sunburn more easily than if you are wearing linen long pants.

What about the rest of my outfit? Well, I wore an orangey-reddish off the shoulders blouse, sandals and my new favorite summer bag made from natural materials.
Compartié en esta publicación un CÓMO PERMANECER FRESCA en una playa muy calurosa y aún verte super bien incluso si llevas pantalones. ¿El secreto? Tela, color y diseño. Bien, empecemos con la tela, LINO. Duh! La ropa de lino es perfecta para días cálidos y una gran idea para la playa. Esta tela te mantendrá tan fresca y serás muy feliz. El siguiente punto es el color, optar por TONOS MÁS CLAROS en lugar de usar colores oscuros, yo estoy obsesionada con colores oscuros como azul marino, gris, negro, etc. pero puedo asegurarte que cuando vayas a la playa la mejor idea es empacar colores claros. Ultimo punto; DISEÑO. Si, por supuesto, el diseño es importante, por ejemplo, si usas shorts de lino, tus piernas sudarán más y probablemente te quemará el sol más fácil a que si usas pantalones largos de lino.
¿Qué pasa con el resto de mi outfit? Bueno, yo vestí una blusa de color naranja rojizo sin hombros, sandalias y mi nueva bolsa de verano favorita hecha de materiales naturales.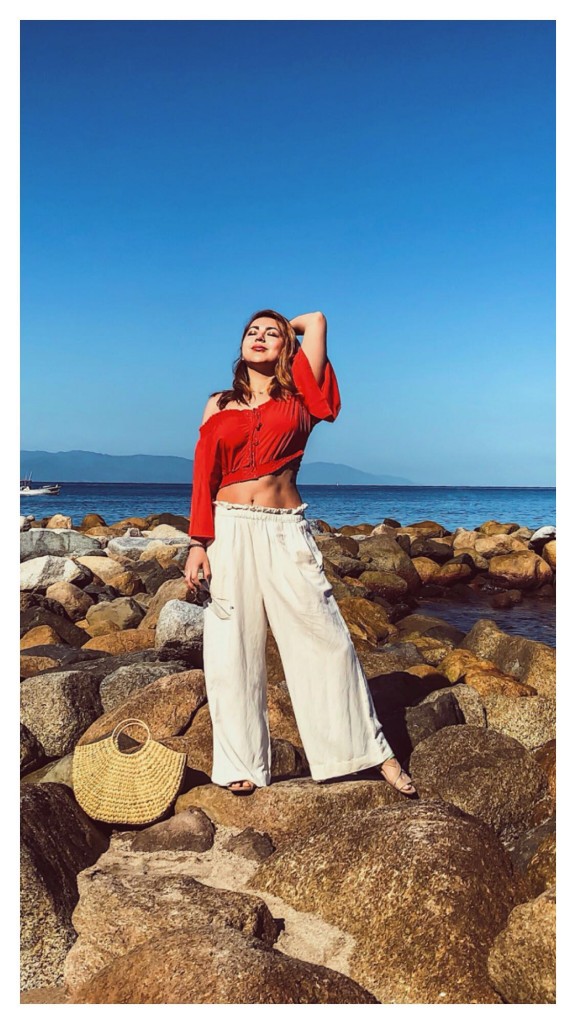 Pantalones de Lino: OYSHO
Blusa Naranjosa: Boutique de México
Sandalias: BRANTANO
Bolsa Natural: ZARA
Namasté.