Hello! My favorite season is finally here, and with it, my beauty skin essentials. I love to try new products and stick with the ones that make my skin and hair happy. For instance, I've been using Nuxe and Ere Perez for a while now and will continue to do so. And there are other products I've been using for the first time but really fell in love with them, like Mario Badescu and Garnier's Micellar cleansing water. So, here's my list, let me know If you have any questions!
Hola! Mi temporada favorita ha llegado y con ella, mis productos de belleza esenciales. Me encanta probar productos nuevos y seguir con los que realmente hacen mi piel y cabello feliz. Por ejemplo, he estado usando Nuxe y Ere Perez por un tiempo y son marcas que seguiré usando. Hay otros productos que acabo de empezar a usar hace poco y ya me enamoré de ellos, como Mario Badescu y el agua micelar de Garnier. Aquí te comparto mi lista, si tienes preguntas no dudes en hacérmelas.
Estoy super contenta de haber encontrado esta agua micelar, la uso a diario. Al despertar para limpiar mi rostro y en la noche para desmaquillarme. Es cero grasosa y con aroma a fresco.
I'm so happy I found this one. I use this micellar water every day. In the morning to clean my face and at night to remove my makeup. The formula is non-greasy and has this fresh odor.
Gracias a que Nuxe me ha estado consintiendo ultimamente con sus productos maravillosos, ya soy fan. Hace poco me dieron los siguientes productos y he amado cada uno de ellos. 
1. Body Lotion: Crema humectante con pétalos de flores de almendro y azahar. Tiene un aroma super lindo y fresco. Humecta muy bien las manos y el cuerpo, absorbe rápido y deja tu piel muy suave al tacto.
2. Mascarilla SOS: Con Leches vegetales y Ácido Hialurónico, esta es una infusión de bienestar para las pieles más deshidratadas, especialmente en esta temporada de otoño invierno ya que el clima seco y frío suele resecar bastante la piel. Esta mascarilla facial ofrece 48 horas de hidratación, calma y protege de la polución. Ideal para usarla cada 3 días aproximadamente.
3. Suero Calmante: Este suero es ideal para uso diario, en la mañana en una piel limpia. Hidrata la piel seca, la mantiene fresca, suave, tersa y luminosa durante todo el día.
4. Fluido Matificante: Es una crema no graso que ayuda a matificar el rostro para evitar esos brillos no deseados en la piel. Sus ingredientes estrella son leches vegetales y extracto de Alga. Utiliza el fluido mate después del suero calmante.
Compra aquí: https://ebeauty.mx
* ACEITE SECO MULTI-FUNCIONAL *
Bueno y no iba a dejar fuera de este post el producto estrella de NUXE, es un aceite seco multi usos, perfecto para todo, literal. Por ejemplo, puedes mezclarlo con tu crema hidratante Nuxe y usarlo en el rostro o bien, usarlo así solo. Puedes utilizar este aceite seco en toooodo el cuerpo, absorbe rápidamente y deja la piel tersa, hidratada y muy bonita. Por último, en el cabello. Úsalo de medias a puntas y disfruta de oler delicioso durante el día.
Soy fiel seguidora de Ere Perez desde hace bastante tiempo, sus productos son muy suaves con mi piel sensible y además libres de crueldad animal y con ingredientes naturales. Hace poco me enviaron algunos artículos para conocer su presentación nueva y el nuevo corrector. Bueno, si antes era fan ahora multiplícalo por dos. El nuevo corrector es super suave, cubre muy bien la ojera, las imperfecciones y deja la zona tersa.
El bálsamo multi usos también es muy suave al aplicarlo y con muy poco producto quedas maquillada muy linda. Yo uso los dedos para poder medir bien la cantidad que estoy tomando y poder difuminarlo. Además de su fórmula, ahora puedes usar la tapa del bálsamo como espejo. PERFECT.
Otro producto que cambió su presentación y le aplaudo mucho es el tinte de betabel para labios y mejillas. Antes este tinte venía en una presentación roll-on, ahora puedes ser más precisa al aplicarlo con su brocha. ¡Yay!
Por último, otro producto hermoso; el iluminador de vainilla que deja un brillo divino en los pómulos o en el arco de la ceja. Me encanta usarlo de noche para salir. Puedes utilizar la brocha eco vegana kabuki para aplicar tu bálsamo multi usos o bien, tu iluminador para un look mas dramático.
*NECTAR FACIAL DE CIPRÉS AZUL AUSTRALIANO*
Revitaliza e hidrata la piel de día o de noche, yo lo he usado durante el día y la noche y me encanta que absorbe rápido e hidrata mi piel sin dejarla grasosa. Recomiendo mucho este producto nuevo de Ere Perez.
Esta botellita me la compre en Londres durante mi luna de miel, la uso al final de maquillarme y como un fresh-up facial durante el día, también lo uso en el cabello cuando quiero que huela rico. 
Mi perfume favorito para esta temporada con esencia a Té Verde y Naranja amarga.
Amo que descubrí este aceite con Vitamina E de Palmer`s, lo uso por lo menos 1 vez a la semana durante la noche en cara limpia para dormir.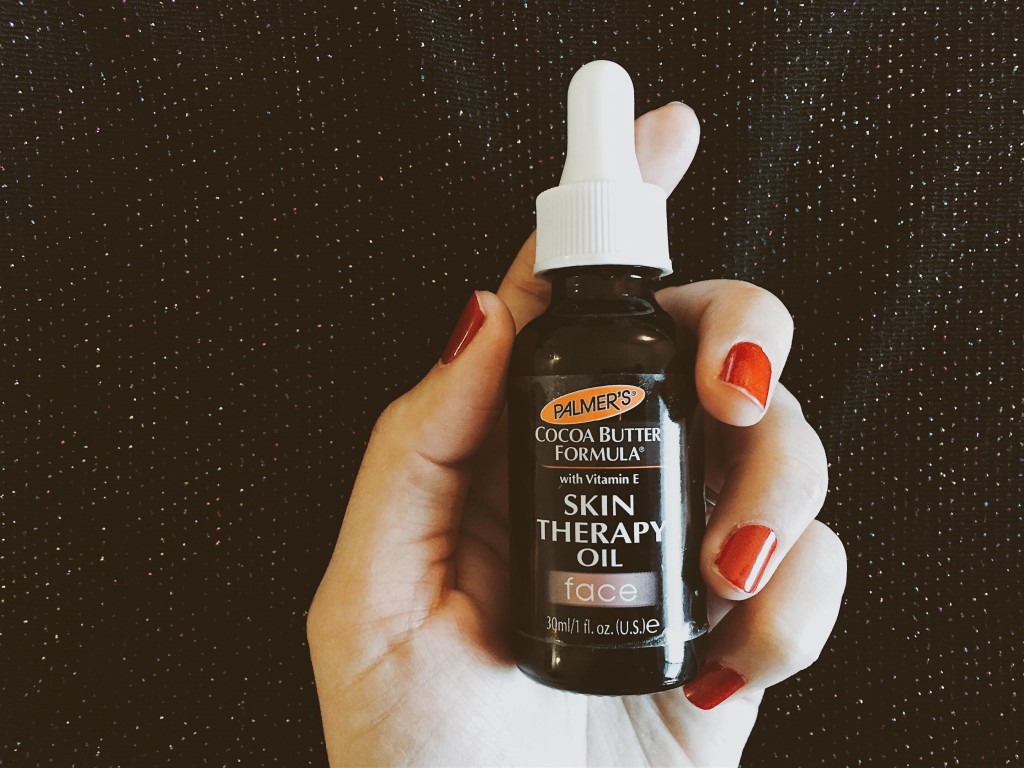 Espero que te sirva mi lista de productos esenciales para esta temporada 🙂
Namasté !